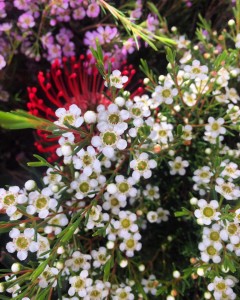 Our nursery is called Take Root. It is based right in the Cape Town City Bowl at Nazereth House.
It is our mission create an inner city nursery and sanctuary with a strong emphasis on sustainable gardening principles.
We are all about sustainability. Even the design of our nursery reuses old hospital beds and other equipment we have found onsite.
Come, browse, visit, and talk sustainable gardening with us at our nursery based in this amazing setting of the Cape Town City Bowl.
Sustainable & Organic Plants for Sale
You will find a wide variety of organically grown and sourced  heirloom seeds, seedlings and plants for sale at Take Root Nursery. From edibles such as fruit, vegetable and herb plants; to larger fruit trees and other water wise, indigenous plants. Every effort has been made to ensure that all plants and other products are produced following organic and ecologically sound practices.
Compost & Mulch
We produce our own organic compost mulch from GROW Landscaping's maintenance waste which can be purchased in whatever quantity you require. From just a few cup -fulls to much larger amounts, you can bring your own bags or reuse reliance compost bags we recycle for this purpose.
The nursery also stock's various other types of organic compost, potting soil, lawn dressing  and more from Reliance compost. 
Organic Fertlizers & Pesticides
We stock certified organic fertilizers from Talborne Organics and a variety of  environmentally friendly pest control solutions  from Biogrow.
Irrigation systems
We have extensive irrigation range from Rainbird for the Landscapers out there.
Pots etc.
We stock a wonderful selection of locally produced pots, planters and other sustainable decor items at the nursery.
Opening Hours
Current Winter hours
Monday to Friday: 10am – 3 pm
Saturdays, Sundays & Public Holidays : CLOSED
Address & Access
Our entrance is on Chelsea Avenue, Vredehoek, Cape Town
Take Root and Nazereth House
We are establishing edible gardens for Nazareth House to help the feed the children and the elderly healthy and organic food.  Donate plants through the nursery and contact us if you would like to get involved in one of our planting days.  Help us grow an edible food forest for Nazareth House.